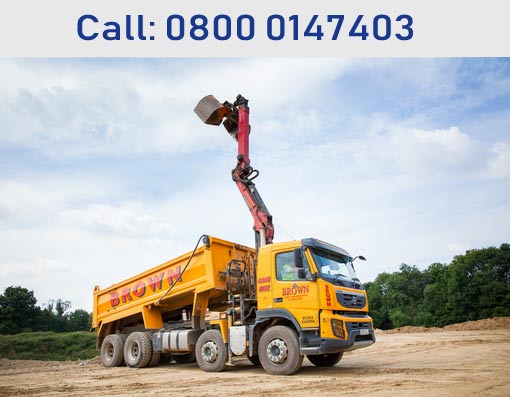 Tipper hire Claygate services are easily available from the PJ Brown Civil Engineering Ltd, which is one of the best companies that provide hiring services including land engineering, tipper hire or grab hire services. Tipper trucks are widely used for the transportation of bulk materials including sand, asphalt, gravel, or others. Apart from the transportation of materials used in construction, tipper trucks are also used in mining and agricultural industries. 
PJ Brown offers its customer's tipper trucks of different capacities fulfilling your need from 3.2 tones to 32 tones capacity. Moreover, you also get tipper trucks that are standard ones and the tipper trucks that have specific grabs, single or double cabins, etc. 
Whether you have a one-time project or your project is long-term, PJ Brown provides tipper hire services for both. Also, you don't have to worry about the project being small or big, because as mentioned earlier, we offer you tipper truck or variable capacities. 
You can find out more about us by visiting our website https://www.pjbrown.co.uk/. Once you know what you want, you can get our easy to use, flexible, and tailored services by calling on 01293 544856, we are here to provide our tipper hire services 24/7.
P J Brown (Civil Engineering) Ltd
Main Office
Burlands Farm
Charlwood Road
Crawley, West Sussex
RH11 0JZ
Call: 01293 544856
Address
---
P J Brown (Civil Engineering)Ltd
Burlands Farm
Charlwood Road
Crawley, West Sussex
RH11 0JZ
Reg. No: 07185077
Contact Us
---
Main: 01293 544856
Transport: 01293 844210
Accounts: 01293 844212
Email: mail@pjbrown.co.uk