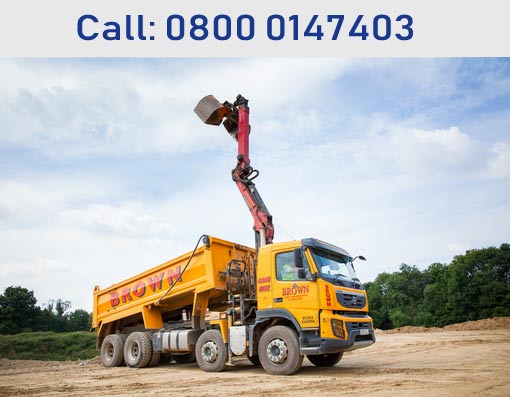 Tipper hiring services are getting popular these days as there are many benefits of using tipper trucks for clearing up the sites of construction, disposing of waste, or quarry work. Tipper trucks are widely used for the transportation of materials such as sand, gravel, asphalt, rock, and others to and from the site of construction. Moreover, these trucks can also be used for small tasks.
However, whether big or small, you can hire tipper trucks to carry around your stuff and enabling you to perform your task quickly. The PJ Brown Civil Engineering Ltd. is a reliable company with a wide range of vehicles and experienced operators. Whether you need a 3.2 tone tipper truck or 32 tones tipper truck, you can get both from the PJ Brown. Our team handles all the administrative and paperwork making it easy for you to use our services.
And if you don't know about vehicles much, our team will give you a good piece of advice and guide you through the whole process of selecting the tipper truck for you. If you are planning to get tipper hire Ashtead services, contact PJ Brown by calling on 01293 544856 or visit the website for more details https://www.pjbrown.co.uk/.
P J Brown (Civil Engineering) Ltd
Main Office
Burlands Farm
Charlwood Road
Crawley, West Sussex
RH11 0JZ
Call: 01293 544856
Address
---
P J Brown (Civil Engineering)Ltd
Burlands Farm
Charlwood Road
Crawley, West Sussex
RH11 0JZ
Reg. No: 07185077
Contact Us
---
Main: 01293 544856
Transport: 01293 844210
Accounts: 01293 844212
Email: mail@pjbrown.co.uk