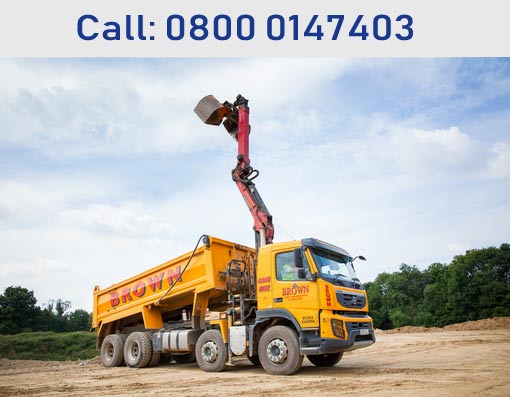 Some construction rubble are more difficult to remove than others, but there is almost nothing too difficult for a grab lorry to move. This being the case if you have a construction site in Hincheywood, and you have waste piled up with no means of getting rid of it. Give us a call at our grab hire Hincheywood office. An expert from our office can access your waste and recommend the best methods of evacuation. We have trucks of varying sizes that are ready to make multiple trips. In addition, unique requests are taken into consideration by our trained personnel. If you need them to fit our evacuation time to your schedule, you also need to get in touch a make a request and we would put this into consideration.
Our grab trucks are equipped with GPS systems to ensure constant communication with our drivers. The removal process is done without much obstruction to your project. We would haul unwanted items out of your property, giving you the desired neat look you had in mind before embarking on the project in the first place. Our staff work at a fast pace and are very efficient. We would be in and out of your site without causing you the least inconvenience.
P J Brown (Construction) Ltd
Main Office
Burlands Farm
Charlwood Road
Crawley, West Sussex
RH11 0JZ
Free Phone: 0800 0147403
Our experienced and dedicated team have made it their priority to provide an excellent standard muckaway and groundworks services for over 40 years.
Address
---
P J Brown (Construction) Ltd
Burlands Farm
Charlwood Road
Crawley, West Sussex
RH11 0JZ
Reg. No: 2743978
Contact Us
---
Transport: +44 (0) 1293 844210
Groundworks: +44 (0) 1293 300010
Accounts: +44 (0) 1293 844212
Fax: +44 (0) 1293 571164
Email: mail@pjbrown.co.uk
Groundworks Email: info@pjbgw.co.uk