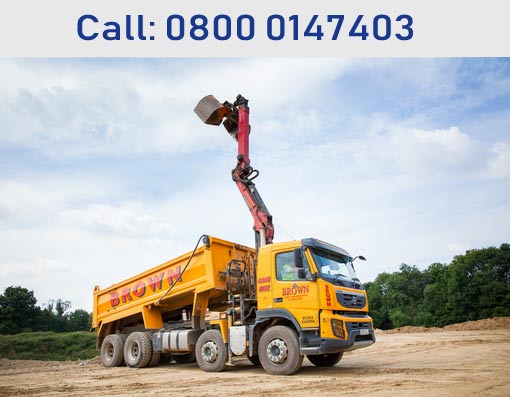 Tipper trucks are becoming popular due to their ease of use. Tipper trucks or dump trucks feature an open-box bed where you put all the material using overhead hoppers and are then easily dumped by raising the box bed with the hydraulic rams. If your work needs the transportation of bulk materials, tipper trucks would be the best solution for you. 
To get tipper hire Shepperton services, the PJ Brown Civil Engineering Ltd is a renowned and reliable company to contact. PJ Brown offers you grab hire, tipper hire, and land engineering services. We provide services to different clients such as domestic customers, local authorities, small builders, or national companies. We carry and dump waste as are registered waste carrier. 
If you want to waste disposal services, you can also contact PJ Brown. Our team can collect, transport, and dispose of all the waste away. And as we know all the recycling actions and environmentally friendly standards, we do all the procedure safely. We provide efficient and cost-friendly services. 
To get the tipper hire services from the PJ Brown Civil Engineering Ltd, you can contact us by calling on 01293 544856. You can find out more about our services from the website https://www.pjbrown.co.uk/. 
P J Brown (Civil Engineering) Ltd
Main Office
Burlands Farm
Charlwood Road
Crawley, West Sussex
RH11 0JZ
Call: 01293 544856
Address
---
P J Brown (Civil Engineering)Ltd
Burlands Farm
Charlwood Road
Crawley, West Sussex
RH11 0JZ
Reg. No: 07185077
Contact Us
---
Main: 01293 544856
Transport: 01293 844210
Accounts: 01293 844212
Email: mail@pjbrown.co.uk