Grab Hire Brockham
Freephone: 0800 0147403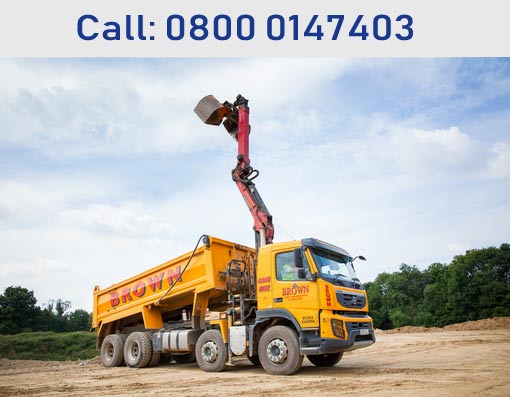 If you have decided that you would like to create a sort of play park in your garden for the children who live in your property, then you should think carefully about what you might like to put on the floor. It is vital that you think this through, as the right floor covering can make a huge amount of difference when it comes to whether your child gets injured or not if they accidentally fall off any of the play equipment. A good thing to use is wood chipping, as this can be a lot softer than concrete in case of accidents.
Being able to take the wood chip from where you buy it from to your property isn't always easy, but a grab hire Brockham company would be able to help you a lot, as they could make sure that you have the right amount for your needs. The truck can reach over walls too, which will make putting the wood chip in place a lot easier than it may otherwise have been. This means that you can have the floor covering done before you know it, so it is definitely more than worth hiring this kind of company to help.
P J Brown (Construction) Ltd
Main Office
Burlands Farm
Charlwood Road
Crawley, West Sussex
RH11 0JZ
Free Phone: 0800 0147403
Our experienced and dedicated team have made it their priority to provide an excellent standard muckaway and groundworks services for over 40 years.
Address
---
P J Brown (Construction) Ltd
Burlands Farm
Charlwood Road
Crawley, West Sussex
RH11 0JZ
Reg. No: 2743978
Contact Us
---
Transport: +44 (0) 1293 844210
Groundworks: +44 (0) 1293 300010
Accounts: +44 (0) 1293 844212
Fax: +44 (0) 1293 571164
Email: mail@pjbrown.co.uk
Groundworks Email: info@pjbgw.co.uk