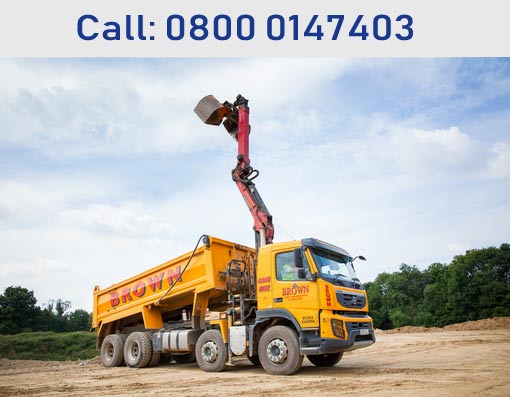 Welcome to P J BROWN (CIVIL ENGINEERING) LTD.
Whether you're working on a building, demolition, or construction project in Ripley, we have flexible, affordable, reliable tipper hire services that will suit your requirements. Our tipper hire services in Ripley can be used for a wide range of purpose.
For instance, you can take advantage of our tipper hire services to supply or move materials, aggregates, etc. to any location in Ripley and even the entire UK. We are based in Crawley, West Sussex but we extend our tipper hire services to Ripley and across the entire UK. For tipper hire, aggregates, or site clearance call us today.
Here are a few reasons why P J BROWN (CIVIL ENGINEERING) LTD is your best choice for tipper hire:
Our prices are very affordable.
Our fleet of tippers vans and trucks are suitable for all kinds of jobs. Our tippers are very strong and reliable and fit almost all domestic and commercial projects.
Our tippers are an easy and great alternative to skips.
We offer professional advice from experienced staff and operators.
We offer 24/7 tipper hire services as well as same-day and next-day tipper hire services.
If you need further information about our tipper hire services in Reigate, call us at 0129 354 4856 or email us at mail@pjbrown.co.uk. Our customer service will promptly respond to you and attend to your need.
P J Brown (Civil Engineering) Ltd
Main Office
Burlands Farm
Charlwood Road
Crawley, West Sussex
RH11 0JZ
Call: 01293 544856
Address
---
P J Brown (Civil Engineering)Ltd
Burlands Farm
Charlwood Road
Crawley, West Sussex
RH11 0JZ
Reg. No: 07185077
Contact Us
---
Main: 01293 544856
Transport: 01293 844210
Accounts: 01293 844212
Email: mail@pjbrown.co.uk