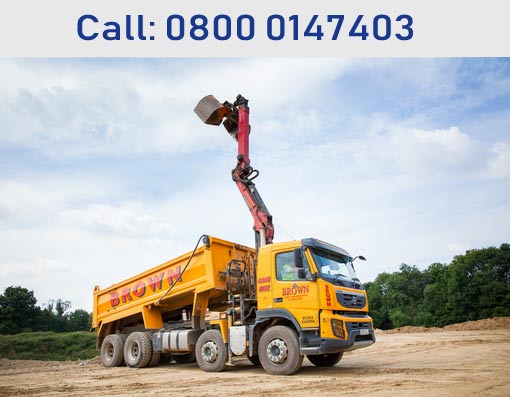 Tipper trucks are the best vehicles when it comes to carrying around bulk materials and deposit somewhere else. These are easy to use and efficient vehicles that can save your time and effort. If you are thinking about hiring a tipper truck, the PJ Brown Civil Engineering Ltd. is a reliable and renowned company where you should refer.
PJ Brown offers tipper hire, land engineering, and grab hire services. We have a wide range of vehicles that can serve you well in your projects. Whether you need a tipper truck for a construction site, or you are a farmer and want to carry your goods around, or may want a tipper truck to dispose of waste materials, we have a variety of tipper trucks including the trucks with grabs, cabins, or cages etc., and also the standard ones.
Therefore, you don't have to look anywhere else when you can get everything at a single place. We have been providing these services for about 40 years now and are experienced in dealing with different clients. If you want to get the tipper hire West Hoathly services, contact us by calling on 01293 544856. You can also visit the website for more details, https://www.pjbrown.co.uk/.
P J Brown (Civil Engineering) Ltd
Main Office
Burlands Farm
Charlwood Road
Crawley, West Sussex
RH11 0JZ
Call: 01293 544856
Address
---
P J Brown (Civil Engineering)Ltd
Burlands Farm
Charlwood Road
Crawley, West Sussex
RH11 0JZ
Reg. No: 07185077
Contact Us
---
Main: 01293 544856
Transport: 01293 844210
Accounts: 01293 844212
Email: mail@pjbrown.co.uk