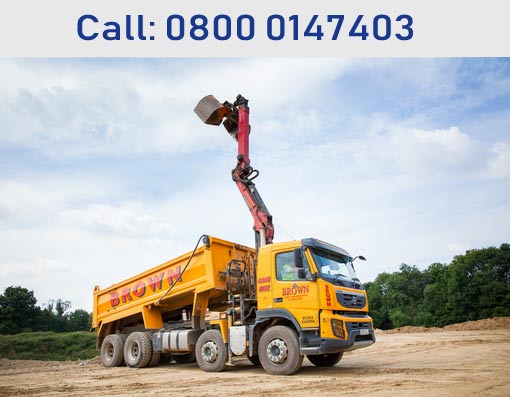 Welcome to P J BROWN (CIVIL ENGINEERING) LTD.
We are one of the best tipper hire companies in Southwater. Our tippers are of the highest standard and are available in both small and large sizes for domestic and commercial purposes.
We supply tippers that comply with the UK's Health and Safety regulations. More so, all the tippers we offer for hire are fitted with the following:
Anti-lock Braking System (ABS) brakes
Seatbelts
Fire extinguishers
Lights (daytime-running lights, fog lights, etc.) and spare light-bulb kits
Rearview mirrors
Reverse cameras,
Alarms and sensors, etc.
All our tippers are very efficient for moving earth, gravel, tree cuttings, green wastes, etc. Our tipper hire service is available at any time of the day including out-of-hours hire services. If you're trained, you can decide to drive and operate the tipper yourself. Otherwise, you can hire any of our well-trained drivers. To operate tippers, you must be at least 21 years of age and also have a full licence to drive and operate tippers – you must show your license before collecting the tipper.
Get in touch with P J BROWN (CIVIL ENGINEERING) LTD to discuss your tipper hire requirements.
P J Brown (Civil Engineering) Ltd
Main Office
Burlands Farm
Charlwood Road
Crawley, West Sussex
RH11 0JZ
Call: 01293 544856
Address
---
P J Brown (Civil Engineering)Ltd
Burlands Farm
Charlwood Road
Crawley, West Sussex
RH11 0JZ
Reg. No: 07185077
Contact Us
---
Main: 01293 544856
Transport: 01293 844210
Accounts: 01293 844212
Email: mail@pjbrown.co.uk