Grab Hire Blindley Heath
Freephone: 0800 0147403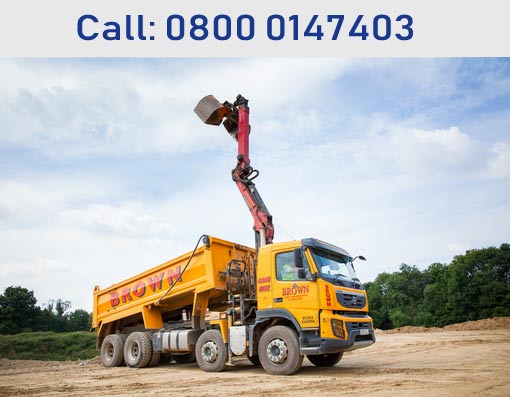 If you need to do a house clearance, you may feel overwhelmed at the moment when you think about the sheer amount of work that would need to go into clearing the house. Not only do you need to work out exactly what you are going to be getting rid of, but you also need to consider how the rubbish is going to be taken to be disposed of after you have chosen what needs to be taken. There are lots of options in this respect, but one of the best ones is to contact a grab hire Blindley Heath company, as they can work with you to remove all of the rubbish that you might have.
The best thing for you to do is to just pile up the rubbish outside of your property, as this means that they could simply reach down and get it when it gets to the stage where you are ready for the rubbish to be picked up. Having someone in place to take things well in advance gives you the peace of mind that things will be sorted when you need them to be, so contacting a company about what they could do is by far the best option.
P J Brown (Construction) Ltd
Main Office
Burlands Farm
Charlwood Road
Crawley, West Sussex
RH11 0JZ
Free Phone: 0800 0147403
Our experienced and dedicated team have made it their priority to provide an excellent standard muckaway and groundworks services for over 40 years.
Address
---
P J Brown (Construction) Ltd
Burlands Farm
Charlwood Road
Crawley, West Sussex
RH11 0JZ
Reg. No: 2743978
Contact Us
---
Transport: +44 (0) 1293 844210
Groundworks: +44 (0) 1293 300010
Accounts: +44 (0) 1293 844212
Fax: +44 (0) 1293 571164
Email: mail@pjbrown.co.uk
Groundworks Email: info@pjbgw.co.uk