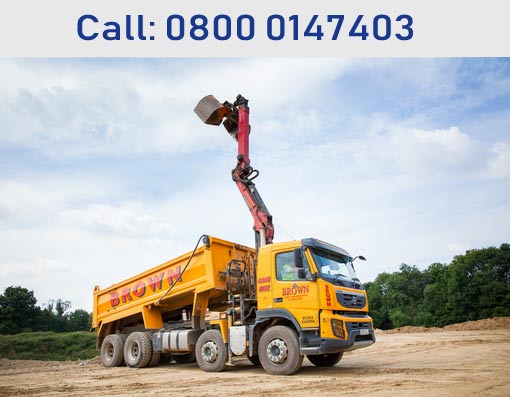 Are you looking to start a major construction or refurbishment project in Norbury? Are you having difficulties deciding where to start and how to transport your needed construction materials to the site? Almost every project needs aggregates supplied to the site, be it a small building or a skyscraper. Good quality aggregates are the bedrock of every construction project. Have you considered the fastest and easiest way to have these aggregates in your site ready for construction? The use of a grab hire truck is considered one of the most effective and efficient ways.
Construction aggregate refers to every kind of construction material that are frequently used in the construction sector, they range from coarse to medium-grained materials, such as slag, sand, geo-synthetic aggregates, gravel, crushed stone.
If you have an on-going construction work in Norbury and you are looking for the right company to transport aggregates for your construction business, you will need to contact us and discuss your specific needs. Our grab trucks also offer other services such as fast and efficient waste removal and recycling, proper waste disposal, removal of waste from inaccessible areas etc. Apart from aggregates supply, we also offer fast and efficient waste removal, recycling and proper waste disposal.
P J Brown (Civil Engineering) Ltd
Main Office
Burlands Farm
Charlwood Road
Crawley, West Sussex
RH11 0JZ
Call: 01293 544856
Address
---
P J Brown (Civil Engineering)Ltd
Burlands Farm
Charlwood Road
Crawley, West Sussex
RH11 0JZ
Reg. No: 07185077
Contact Us
---
Main: 01293 544856
Transport: 01293 844210
Accounts: 01293 844212
Email: mail@pjbrown.co.uk