Grab Hire West Hoathly
Freephone: 0800 0147403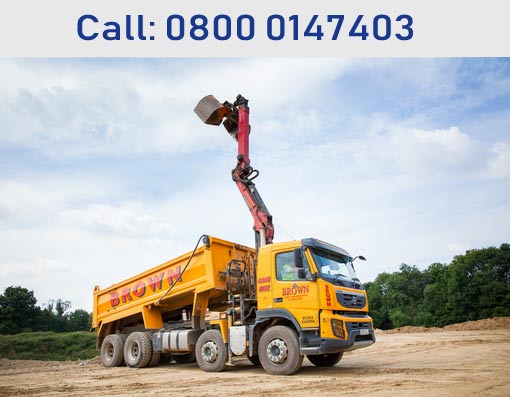 Unless you have had a lot of physical training in the past, you could find that you don't have the strength to be able to deal with a lot of waste if you have had building work done at your property. Although you might not think that you should have to take the waste away yourself, the truth is that a lot of companies now state that you should be responsible for the waste, which can leave you with a lot to do at the end. If you find that your only choice is to load things into wheelbarrows and tip it into a skip, you might want to think of a better option.
A certain favourite with many people in this respect is to hire a grab hire West Hoathly company, as this would mean that their equipment could pick up all of the waste that you have, and you wouldn't actually have to touch it at all. This means that nobody would be at any risk of injury, and everything could be loaded into the truck with minimum levels of disruption to your day. Getting a quote is a good first step, so you should get in touch with a company to do this.
P J Brown (Construction) Ltd
Main Office
Burlands Farm
Charlwood Road
Crawley, West Sussex
RH11 0JZ
Free Phone: 0800 0147403
Our experienced and dedicated team have made it their priority to provide an excellent standard muckaway and groundworks services for over 40 years.
Address
---
P J Brown (Construction) Ltd
Burlands Farm
Charlwood Road
Crawley, West Sussex
RH11 0JZ
Reg. No: 2743978
Contact Us
---
Transport: +44 (0) 1293 844210
Groundworks: +44 (0) 1293 300010
Accounts: +44 (0) 1293 844212
Fax: +44 (0) 1293 571164
Email: mail@pjbrown.co.uk
Groundworks Email: info@pjbgw.co.uk