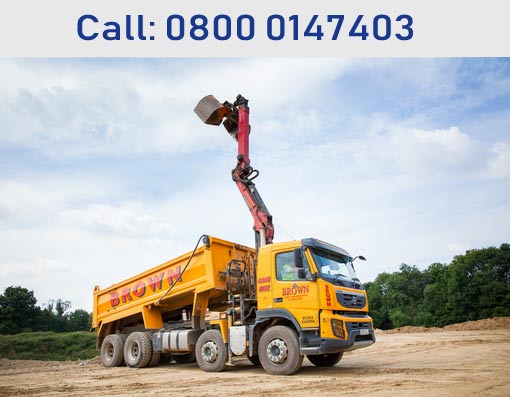 Construction wastes on personal properties are often a source of concern to property owners. What most don't realize is that a grab hire service here in Putney can help you clear waste speedily off your property and save you the stress of having to do it yourself. A grab truck is perfect for removing vast amounts of construction waste or other wastes such as garden, and building wastes. Grab hires do not cost as much as its substitutes in waste removal. Our grab lorries make use of a hydraulic arm, specially designed to be reachable to all kinds of areas which would otherwise be inaccessible.
In addition, they can remove waste from your site with the least amount of intrusion due to their long hydraulic arm that is used to pick up waste. Place a call to our grab hire Putney office to discuss any unique waste removal requirements you might have. A grab truck job can take as quickly as one trip to evacuate the entire waste of your property as the trucks come in various sizes, and you can make an order depending on the amount of waste you have to remove. Our Putney trucks also remove waste from large construction sites and supply aggregates.
P J Brown (Construction) Ltd
Main Office
Burlands Farm
Charlwood Road
Crawley, West Sussex
RH11 0JZ
Free Phone: 0800 0147403
Our experienced and dedicated team have made it their priority to provide an excellent standard muckaway and groundworks services for over 40 years.
Address
---
P J Brown (Construction) Ltd
Burlands Farm
Charlwood Road
Crawley, West Sussex
RH11 0JZ
Reg. No: 2743978
Contact Us
---
Transport: +44 (0) 1293 844210
Groundworks: +44 (0) 1293 300010
Accounts: +44 (0) 1293 844212
Fax: +44 (0) 1293 571164
Email: mail@pjbrown.co.uk
Groundworks Email: info@pjbgw.co.uk