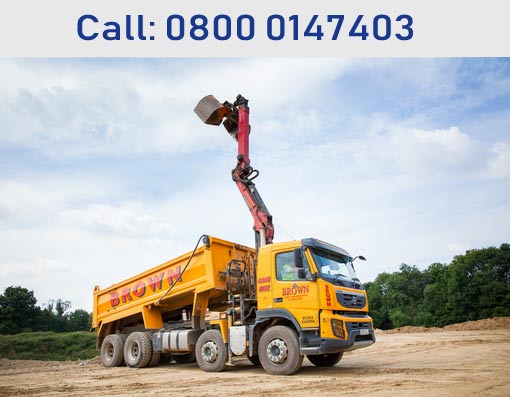 Trying to get the right tippers for your civil engineering and agricultural project can a serious headache especially when you don't know where to go to. Since you are seeing this, you have just come in contact with the solution. PJ Brown (Civil Engineering) Ltd. is your best bet to fix this.
For your convenience, PJ Brown Ltd. has a vast range of HGV tippers available from our depot ranging from 8 wheelers tippers to 32tonne and 8 with wheeler grab trucks at 32 tonnes gross   For hire also, there are varieties of tippers ranging from regular tippers to those with additional grabs, double and single cabs, cages and so on, that are perfect for demolition, agricultural and construction projects, either on short or long – term hire.
PJ Brown Ltd. has a team of professionals that are readily available to give you the best advice on the best tipper service that will work excellently for your project. We take pride in always delivering a friendly, efficient and professional range of services.
Enjoy all these benefits by walking into our office at Orpington today or call us now on 01293544856 or send us a mail at mail@pjbrown.co.uk. Visit our website on www.pjbrown.co.uk for more information.
P J Brown (Civil Engineering) Ltd
Main Office
Burlands Farm
Charlwood Road
Crawley, West Sussex
RH11 0JZ
Call: 01293 544856
Address
---
P J Brown (Civil Engineering)Ltd
Burlands Farm
Charlwood Road
Crawley, West Sussex
RH11 0JZ
Reg. No: 07185077
Contact Us
---
Main: 01293 544856
Transport: 01293 844210
Accounts: 01293 844212
Email: mail@pjbrown.co.uk