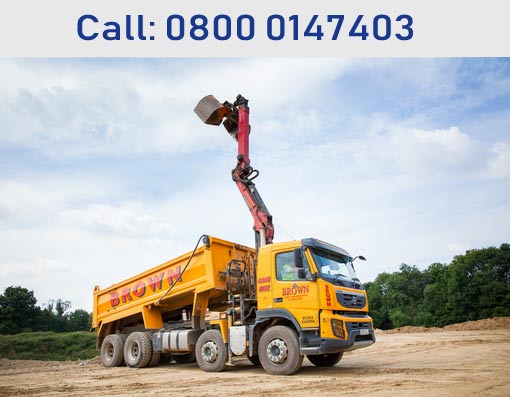 Welcome to P J BROWN (CIVIL ENGINEERING) LTD.
Our tippers offer exceptional ruggedness and flexibility for domestic purposes or businesses that deal with construction projects. They are also suitable for those that need to move a huge quantity of loose materials like wastes, scraps, earth, etc.
Our tippers are specially designed to provide you as much load as possible. The attached tipping mechanism to our tippers is a multistage electro-hydraulic ram unit.  You can load the rear tray with any material and you can tip up the rear tray to allow the loaded material to slide out through the double-acting rear tailgate for easy offloading. Also, we offer tipper hire Godstone service for both short and long-term hire periods.
While the short-term hire period is ideal for domestic and small-scale projects, our long-term tipper hire in Godstone is perfect for the construction and commercial business, building company or individuals that need an excellent long-term tipper hire service. Our long-term tipper hire service doesn't include a long-term commitment. More so, no depreciation to consider, no service or maintenance costs, and no early termination penalties.
Get in touch with P J BROWN (CIVIL ENGINEERING) LTD to discuss your tipper hire requirements. Our customer service will promptly respond to attend to your need.
P J Brown (Civil Engineering) Ltd
Main Office
Burlands Farm
Charlwood Road
Crawley, West Sussex
RH11 0JZ
Call: 01293 544856
Address
---
P J Brown (Civil Engineering)Ltd
Burlands Farm
Charlwood Road
Crawley, West Sussex
RH11 0JZ
Reg. No: 07185077
Contact Us
---
Main: 01293 544856
Transport: 01293 844210
Accounts: 01293 844212
Email: mail@pjbrown.co.uk