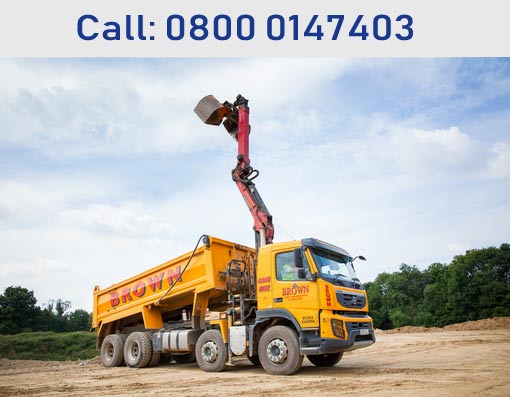 If you have a personal property in Kew which contains construction waste that you are not sure of the best way to get rid of, then give us a call. In addition to personal properties, we also work on large corporate projects among others. A grab truck is perfect for removing vast amounts of construction waste or other wastes such as garden, and building wastes. Our grab lorries make use of a hydraulic arm, specially designed to be reachable to all kinds of areas which would otherwise be inaccessible.
Our grab trucks can embark on different kinds of waste removal projects, no matter their degrees of complexity. We haul everything from soil, aggregates, hedge trimmings, etc. and we also handle your waste transportation and recycling. Our grab lorries are not just useful for waste removal; they can also be used for delivery which is usually a straightforward process. The trucks operate with a hydraulic arm that can grab waste from all kinds of areas that would have otherwise been inaccessible.
Contact us at grab hire Kew, with any questions on any unique requirements for your projects as we can easily modify our services to fit into your unique requirements. You would love working with our experienced personnel
P J Brown (Construction) Ltd
Main Office
Burlands Farm
Charlwood Road
Crawley, West Sussex
RH11 0JZ
Free Phone: 0800 0147403
Our experienced and dedicated team have made it their priority to provide an excellent standard muckaway and groundworks services for over 40 years.
Address
---
P J Brown (Construction) Ltd
Burlands Farm
Charlwood Road
Crawley, West Sussex
RH11 0JZ
Reg. No: 2743978
Contact Us
---
Transport: +44 (0) 1293 844210
Groundworks: +44 (0) 1293 300010
Accounts: +44 (0) 1293 844212
Fax: +44 (0) 1293 571164
Email: mail@pjbrown.co.uk
Groundworks Email: info@pjbgw.co.uk