Grab Hire Haywards Heath
Freephone: 0800 0147403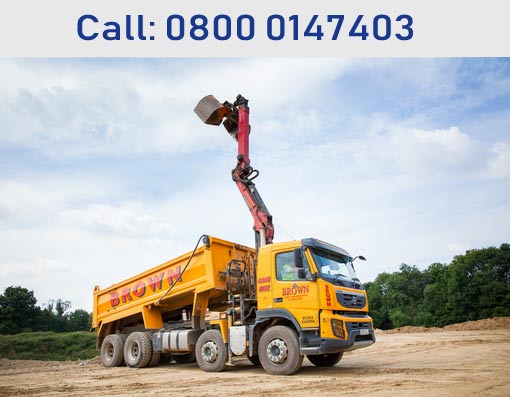 If you have recently been in contact with an expert in grab hire Haywards Heath based, you will be thinking about using them to get rid of some rubbish that has built up around your property. With this being true, you will need to know exactly where you should leave the rubbish that needs to be collected, and there are certain guidelines that you should follow.
If you are able to do so, you should make the effort to pile up the rubbish by the side of the road, making sure that you aren't blocking any pedestrian routes or vehicle access. This is the easiest way that they can pick up the rubbish. If you cannot do this however then it is almost as good to put it by a fence, as the grab truck is able to reach for rubbish that it is unable to get to currently. By putting it in the right place to start with, you are automatically making sure that the rubbish can be collected safely and quickly, so it is much better for all parties. Just give your expert a call if you have any other concerns about what might be a problem with regards to where everything is being kept.
P J Brown (Construction) Ltd
Main Office
Burlands Farm
Charlwood Road
Crawley, West Sussex
RH11 0JZ
Free Phone: 0800 0147403
Our experienced and dedicated team have made it their priority to provide an excellent standard muckaway and groundworks services for over 40 years.
Address
---
P J Brown (Construction) Ltd
Burlands Farm
Charlwood Road
Crawley, West Sussex
RH11 0JZ
Reg. No: 2743978
Contact Us
---
Transport: +44 (0) 1293 844210
Groundworks: +44 (0) 1293 300010
Accounts: +44 (0) 1293 844212
Fax: +44 (0) 1293 571164
Email: mail@pjbrown.co.uk
Groundworks Email: info@pjbgw.co.uk