Grab Hire Lingfield
Freephone: 0800 0147403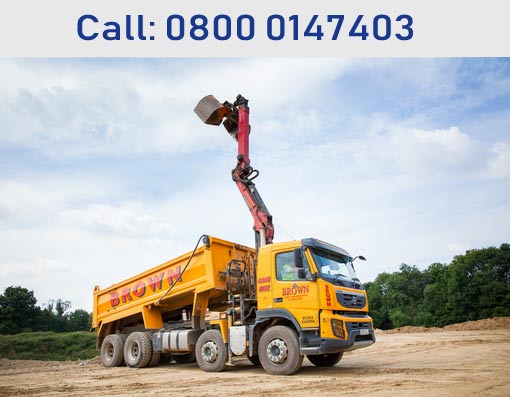 If you are living in a house with a basement, you may often forget that you even have one sometimes, as it is unlikely that you ever use it for anything other than occasional storage. People choose to store lots of different things in their basements, and this includes large things like furniture, and smaller things like documents and things that they haven't even needed to look at for many years. Sometimes, you will get to the stage where you decide that everything needs to be taken out of your basement, and it can be a big undertaking when you get to this point.
A grab hire Lingfield company could be a good place to start with this, as they would be able to remove anything that you chose to get rid of. If you were able to get the rubbish from your basement to the front or rear of your property, they would then be able to pick it up and make sure that everything had been sorted properly. This could be very helpful, and it would mean that the job wouldn't need to take as long as you might have thought, so everything will be done as soon as possible.
P J Brown (Construction) Ltd
Main Office
Burlands Farm
Charlwood Road
Crawley, West Sussex
RH11 0JZ
Free Phone: 0800 0147403
Our experienced and dedicated team have made it their priority to provide an excellent standard muckaway and groundworks services for over 40 years.
Address
---
P J Brown (Construction) Ltd
Burlands Farm
Charlwood Road
Crawley, West Sussex
RH11 0JZ
Reg. No: 2743978
Contact Us
---
Transport: +44 (0) 1293 844210
Groundworks: +44 (0) 1293 300010
Accounts: +44 (0) 1293 844212
Fax: +44 (0) 1293 571164
Email: mail@pjbrown.co.uk
Groundworks Email: info@pjbgw.co.uk