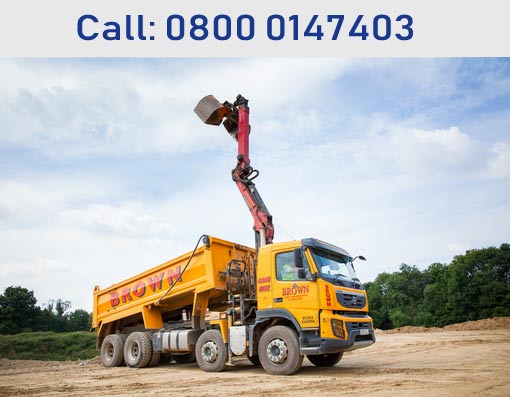 If you are wondering what type of vehicle is good for the transportation of materials during your construction project, tipper trucks are great for you to complete the project timely and in an effective manner. Tipper trucks or also known as the dump trucks provide you with a wide range of functions that provide solutions to your different site needs. 
The PJ Brown Civil Engineering Ltd offers you a variety of vehicles such as tipper trucks of 3,5 to 32 tones capacity as well as single/double cabs, cages, etc. If you don't know much about the types of vehicles you want, we will advise you which vehicle would be best for your work. Moreover, not only tipper trucks, you can hire many other vehicles. 
Either you want a tipper truck for a short period or you are going to have a long-term project, the PJ Brown Civil Engineering covers all for you. We have been providing vehicle hire services for 40 years. You will always get efficient and cost-effective services. To get the tipper hire Cowfold services, contact us by calling on 01293 544856. To find more about us and the services that the PJ Brown Civil Engineering Ltd provides, visit our website https://www.pjbrown.co.uk/.
P J Brown (Civil Engineering) Ltd
Main Office
Burlands Farm
Charlwood Road
Crawley, West Sussex
RH11 0JZ
Call: 01293 544856
Address
---
P J Brown (Civil Engineering)Ltd
Burlands Farm
Charlwood Road
Crawley, West Sussex
RH11 0JZ
Reg. No: 07185077
Contact Us
---
Main: 01293 544856
Transport: 01293 844210
Accounts: 01293 844212
Email: mail@pjbrown.co.uk