Grab Hire Brighton
Freephone: 0800 0147403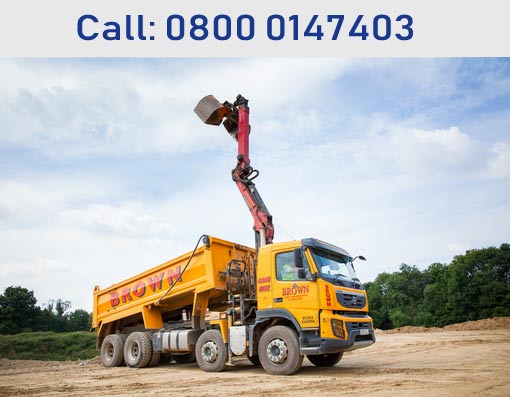 When you have a lot of waste that you need to get rid of, you will need to think carefully about exactly how you are going to do this, as it is vital that you can get rid of all of the necessary waste in a responsible way. One of the things that you could think about doing is hiring a grab truck, as there are lots of grab hire Brighton based companies who would be able to help you with everything that you need. By having this kind of equipment, you can be certain that you are dealing with everything in the best way that you possibly can.
One thing that you should check however is what the company are willing to let you pick up in the truck, as you need to ensure that all of the waste that you have is suitable. The good news is that there are lots of things that you can pick up, including things like concrete and rubble, so it is great if you have undertaken a building project recently. However, if you know that you have any kind of hazardous substances, you probably won't be able to take these, so you should think about another way of getting rid of them.
P J Brown (Construction) Ltd
Main Office
Burlands Farm
Charlwood Road
Crawley, West Sussex
RH11 0JZ
Free Phone: 0800 0147403
Our experienced and dedicated team have made it their priority to provide an excellent standard muckaway and groundworks services for over 40 years.
Address
---
P J Brown (Construction) Ltd
Burlands Farm
Charlwood Road
Crawley, West Sussex
RH11 0JZ
Reg. No: 2743978
Contact Us
---
Transport: +44 (0) 1293 844210
Groundworks: +44 (0) 1293 300010
Accounts: +44 (0) 1293 844212
Fax: +44 (0) 1293 571164
Email: mail@pjbrown.co.uk
Groundworks Email: info@pjbgw.co.uk