Grab Hire Shoreham-by-Sea
Freephone: 0800 0147403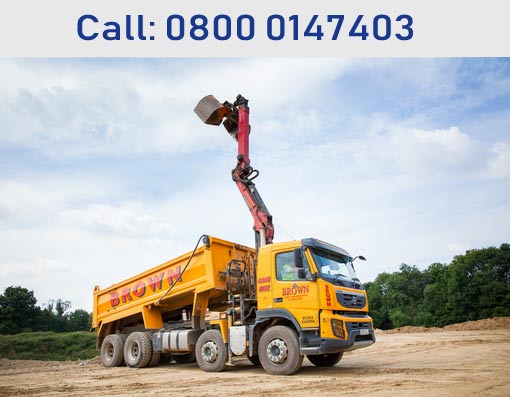 If you are trying to clear out your garden at the moment, there are many things that you are going to have to take into consideration before you actually get the clearing underway. Firstly, you need to think about how you are going to get rid of the waste when it might be a little difficult to access. An expert in grab hire Shoreham-by-Sea based would be by far the best person to contact in this respect, as the equipment that they can bring to the table could make a huge amount of difference to the efforts.
The good thing about these machines is the fact that they can reach over walls and fences, meaning that there is no need at all to even think about moving fence panels; you will simply be able to lift out any rubbish that you need to take care of. This can make the job a lot easier than it would have been otherwise, so if you know that you have been putting off getting rid of all of the rubbish that has been piling up, you can be sure that grab hire is one of the best options that you could have available.
P J Brown (Construction) Ltd
Main Office
Burlands Farm
Charlwood Road
Crawley, West Sussex
RH11 0JZ
Free Phone: 0800 0147403
Our experienced and dedicated team have made it their priority to provide an excellent standard muckaway and groundworks services for over 40 years.
Address
---
P J Brown (Construction) Ltd
Burlands Farm
Charlwood Road
Crawley, West Sussex
RH11 0JZ
Reg. No: 2743978
Contact Us
---
Transport: +44 (0) 1293 844210
Groundworks: +44 (0) 1293 300010
Accounts: +44 (0) 1293 844212
Fax: +44 (0) 1293 571164
Email: mail@pjbrown.co.uk
Groundworks Email: info@pjbgw.co.uk