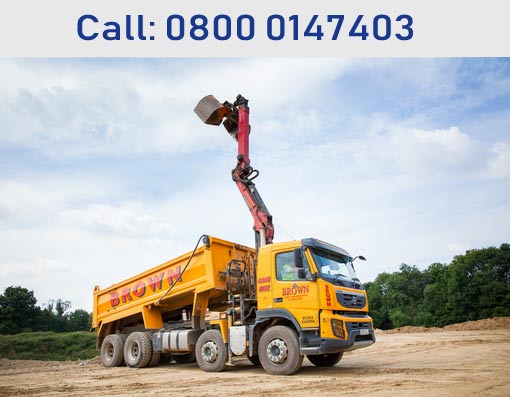 Getting rid of the waste or rubbish from a working environment has always been an important factor for developers, small homeowners or international contractors. Grab Hire Wallington is ready to take care of such projects, with modern grab lorries and rubbish collection equipment which are prepared to take care of any type of loads. We provide our clients with a full range of grab hire services in our area, making sure they are provided with a reliable, cost-effective and efficient solution to their waste and rubbish cleaning needs.
Our team has been providing our clients with high-quality grab hire services for many years now, being aware we bear a great responsibility to our client base and to the environment, alike. We spare no efforts in assuring that the waste we transport is recycled as much as possible. Our team is highly trained in offering this type of services and we know the importance of having a clean environment.
We provide highly professional and rapid services using only the most modern equipment. With us on the site, we will be so fast in our intervention that you will hardly notice we have come and left, leaving you with a clean and safe site. If you need to know more about our grab hire services in Wallington, please do not hesitate to contact PJ Brown (Construction) Ltd.
P J Brown (Civil Engineering) Ltd
Main Office
Burlands Farm
Charlwood Road
Crawley, West Sussex
RH11 0JZ
Call: 01293 544856
Address
---
P J Brown (Civil Engineering)Ltd
Burlands Farm
Charlwood Road
Crawley, West Sussex
RH11 0JZ
Reg. No: 07185077
Contact Us
---
Main: 01293 544856
Transport: 01293 844210
Accounts: 01293 844212
Email: mail@pjbrown.co.uk