Grab Hire Mannings Heath
Freephone: 0800 0147403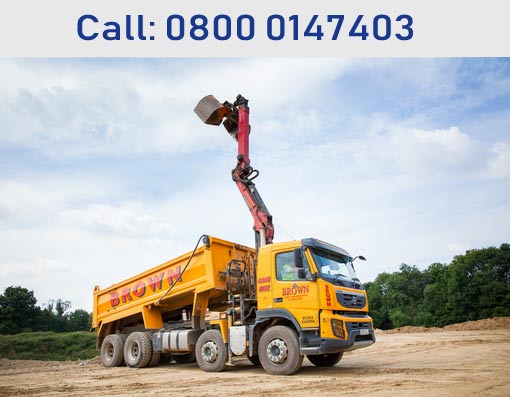 Saving energy is something that many people are currently trying to do, and it is important that you know what you can do to aid with this. One of the things that you can do is to think about recycling more than you may do currently, and this is because over time this is something that can actually save quite a lot of energy. You might not think that this would be the case, but it can take a lot of energy in order to source materials, so if you help by recycling then a lot of this energy would not be needed at all.
Hiring a grab hire Mannings Heath company to help you get rid of your waste is a good idea if you don't have any other idea of what you might be able to do in order to deal with all of the recycling that you have. This would mean that the professionals would be able to do everything regarding your waste, and you could therefore sit back knowing that it was all sorted. This is a great thing to do, as it can help a lot with the environment in the long term, which will make you feel as though you have done your bit.
P J Brown (Construction) Ltd
Main Office
Burlands Farm
Charlwood Road
Crawley, West Sussex
RH11 0JZ
Free Phone: 0800 0147403
Our experienced and dedicated team have made it their priority to provide an excellent standard muckaway and groundworks services for over 40 years.
Address
---
P J Brown (Construction) Ltd
Burlands Farm
Charlwood Road
Crawley, West Sussex
RH11 0JZ
Reg. No: 2743978
Contact Us
---
Transport: +44 (0) 1293 844210
Groundworks: +44 (0) 1293 300010
Accounts: +44 (0) 1293 844212
Fax: +44 (0) 1293 571164
Email: mail@pjbrown.co.uk
Groundworks Email: info@pjbgw.co.uk