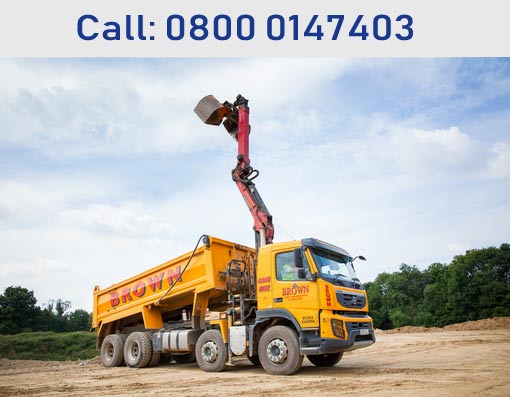 Speed and efficiency are the most prominent characteristics of our grab here service here at Tooting. Our grab trucks, introduce ease and speed to the whole process of waste removal. Our grab lorries can collect enormous quantities of waste in one trip, unlike its substitutes. Our trucks are equipped with GPS systems to ensure constant communication with our drivers, this way there are no errors on your project. We also help you save money, time and space with the quick and efficient operations of our trucks.
Our grab lorries are not just useful for waste removal; they can also be used for delivery which is usually a straightforward process. The trucks operate with a hydraulic arm that can grab waste from all kinds of areas that would have otherwise been inaccessible. Any unique requirements for your projects would be duly taken into consideration here at Tooting as we can easily modify our services to fit into your unique requirements. Our personnel are trained to work on your site without getting in your way.
Your project sites would look brand new by the end of our operations. The carrying capacity of our grab lorries ranges from between 11-16 tonnes. Give us a call for Tooting grab hire service
P J Brown (Construction) Ltd
Main Office
Burlands Farm
Charlwood Road
Crawley, West Sussex
RH11 0JZ
Free Phone: 0800 0147403
Our experienced and dedicated team have made it their priority to provide an excellent standard muckaway and groundworks services for over 40 years.
Address
---
P J Brown (Construction) Ltd
Burlands Farm
Charlwood Road
Crawley, West Sussex
RH11 0JZ
Reg. No: 2743978
Contact Us
---
Transport: +44 (0) 1293 844210
Groundworks: +44 (0) 1293 300010
Accounts: +44 (0) 1293 844212
Fax: +44 (0) 1293 571164
Email: mail@pjbrown.co.uk
Groundworks Email: info@pjbgw.co.uk