Grab Hire Headley
Freephone: 0800 0147403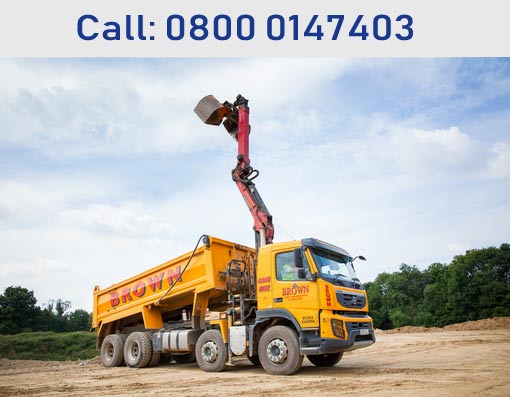 Over the course of the past few years, most local councils across the country have cut down on the number of rubbish collections that they do. This is largely because there has been a higher rate of recycling, however some people find that the collections are now so few, they struggle to get rid of all of their waste without it building up too much. If this is a problem that you have been experiencing because of the council cutbacks, then you will need to find another way to get rid of the rubbish from your home.
If you have a lot of it, then you may need to take drastic measures such as hiring a grab hire Headley company to get rid of it for you. This could be a great choice, as it is unlikely that the rubbish would ever have built up too much for you to be able to use this service at all. Also, it is cheaper than hiring a skip, and you can just call the company that you use whenever you need a little extra rubbish to be taken. Therefore, there is no need to worry if the council don't pick up rubbish regularly enough for your needs.
P J Brown (Construction) Ltd
Main Office
Burlands Farm
Charlwood Road
Crawley, West Sussex
RH11 0JZ
Free Phone: 0800 0147403
Our experienced and dedicated team have made it their priority to provide an excellent standard muckaway and groundworks services for over 40 years.
Address
---
P J Brown (Construction) Ltd
Burlands Farm
Charlwood Road
Crawley, West Sussex
RH11 0JZ
Reg. No: 2743978
Contact Us
---
Transport: +44 (0) 1293 844210
Groundworks: +44 (0) 1293 300010
Accounts: +44 (0) 1293 844212
Fax: +44 (0) 1293 571164
Email: mail@pjbrown.co.uk
Groundworks Email: info@pjbgw.co.uk