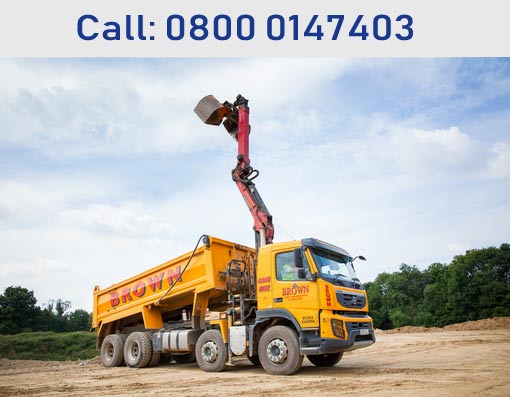 Welcome to P J BROWN (CIVIL ENGINEERING) LTD.
We provide reliable, affordable, and professional tipper hire services for customers in Storrington. At P J BROWN (CIVIL ENGINEERING) LTD, we have several tippers of different sizes and capacity on hire. Modern and well-maintained tippers in our collection include the small-sized 8-wheeler tippers and large size 20tonne and 32tonne tippers for hire. These tippers are high and wide enough for easy access and comfort of customers.
You can conveniently use our tippers for removing, moving, and delivering materials and aggregates. We offer 24/7 hire service so you can get our tipper any time, any day. We also provide night tipper hire services for utility firms and local authorities. You can choose to hire the tipper hire per load or per day. We also have fully licensed, well-experienced, insured, and friendly drivers and operators on request.
Our tippers of various sizes are well-maintained and cleaned regularly. Our tippers are fitted with a modern tracking system to keep a close eye on our tippers and communicate easily and promptly with our tipper drivers. This is one of the reasons why we are always efficient and responsive. Customer satisfaction is our watchword. That is why we always ensure to offer reliable and quality tipper hire services. We also work closely with our clients to ensure that we meet their specific tipper hire requirements.
Get in touch with P J BROWN (CIVIL ENGINEERING) LTD to discuss your tipper hire requirements.
P J Brown (Civil Engineering) Ltd
Main Office
Burlands Farm
Charlwood Road
Crawley, West Sussex
RH11 0JZ
Call: 01293 544856
Address
---
P J Brown (Civil Engineering)Ltd
Burlands Farm
Charlwood Road
Crawley, West Sussex
RH11 0JZ
Reg. No: 07185077
Contact Us
---
Main: 01293 544856
Transport: 01293 844210
Accounts: 01293 844212
Email: mail@pjbrown.co.uk