Tipper Hire Sayers Common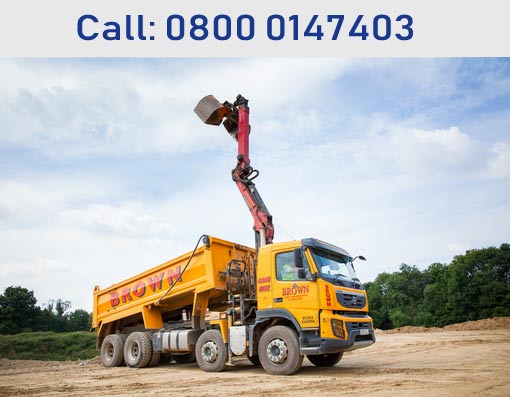 If you are about to start a construction project, you will need a tipper truck. As the tipper truck features an open-box bed, hinged at the back of the truck that is lifted with the hydraulic rams to dump the material on the ground, it makes your work easier. Do you know you can also hire a tipper truck? Well! PJ Brown Civil Engineering Ltd. has been providing these services for almost 40 years. 
We offer to grab hire, tipper hire, and civil engineering services for our clients in different areas. To meet the needs of our customers, we own a wide range of tippers. These tippers are of different capacity such as 3.2 tones to 32 tones. Also, we provide standard tippers and other tippers with specific cages, grabs, or single/double cabins. 
Either you want the tipper truck for short-term or long-term; we are available to serve you. Moreover, if you are not sure about the type of tipper you want, we can advise you and provide you with the best deal possible, also at competitive rates. 
To learn more about us, visit our website https://www.pjbrown.co.uk/tipper-hire/, and contact us to get tipper hire Sayers Common services by calling on 01293 544856.
P J Brown (Civil Engineering) Ltd
Main Office
Burlands Farm
Charlwood Road
Crawley, West Sussex
RH11 0JZ
Call: 01293 544856
Address
---
P J Brown (Civil Engineering)Ltd
Burlands Farm
Charlwood Road
Crawley, West Sussex
RH11 0JZ
Reg. No: 07185077
Contact Us
---
Main: 01293 544856
Transport: 01293 844210
Accounts: 01293 844212
Email: mail@pjbrown.co.uk