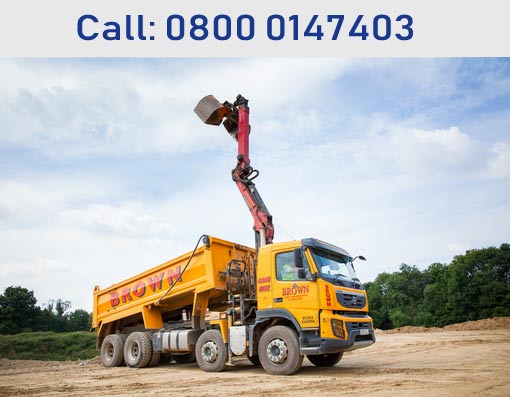 Today's tipper trucks are designed by combining, design, technology, and functionality together. And thus, they are efficient and cost-effective as well, completing the work in less amount of time. If you are looking for such up-to-date tipper trucks for your construction projects, you can hire these from the PJ Brown Civil Engineering Ltd. The PJ Brown is a renowned company that has been providing hiring services to diverse clients including domestic companies, local authorities, small builders, national companies, and others. 
From preparing a construction site, transporting materials from and to the construction site, or for the disposal of waste, we have more than 50 tipper trucks, plant machinery, or grab trucks. All the vehicles are well-maintained as they are inspected and serviced regularly. The tipper trucks offer you outstanding performance. Moreover, our qualified and experienced operators know how they can provide you with the best services handling all the heavy-duty for you. 
You can get the services by PJ Brown in Crawly and surrounding areas including tipper hire Sydenham. To get the best tipper hire services, you can contact us by calling on 01293 544856. To get more details about our efficient, friendly, and professional services from the PJ Brown Civil Engineering Ltd, visit our website https://www.pjbrown.co.uk/. 
P J Brown (Civil Engineering) Ltd
Main Office
Burlands Farm
Charlwood Road
Crawley, West Sussex
RH11 0JZ
Call: 01293 544856
Address
---
P J Brown (Civil Engineering)Ltd
Burlands Farm
Charlwood Road
Crawley, West Sussex
RH11 0JZ
Reg. No: 07185077
Contact Us
---
Main: 01293 544856
Transport: 01293 844210
Accounts: 01293 844212
Email: mail@pjbrown.co.uk