Grab Hire Coldwaltham
Freephone: 0800 0147403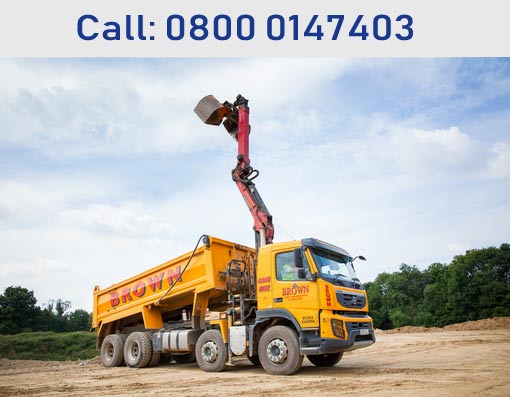 There are many issues with hiring a skip, and one thing that can confuse a lot of people is being able to say how many skips you are going to need, and what size, to be able to fit the amount of rubbish that you have in it. It is annoying if you have to hire another skip because the first wasn't large enough, and if you hire too many skips then you will have wasted a lot of money that you could have saved if your estimate had been a little more accurate in the first place. With this in mind, you might want to think of another option.
There are lots of benefits of hiring a grab hire Coldwaltham company to deal with your rubbish removal instead of using skip hire, and one of these benefits is the fact that you wouldn't have to tell them how much needed to be taken in advance – as they will bring the same size vehicle regardless of how much there might be. This means that you could save a lot of money, and you would never have to worry about loading the rubbish into the skip yourself either, which would of course be another bonus.
P J Brown (Construction) Ltd
Main Office
Burlands Farm
Charlwood Road
Crawley, West Sussex
RH11 0JZ
Free Phone: 0800 0147403
Our experienced and dedicated team have made it their priority to provide an excellent standard muckaway and groundworks services for over 40 years.
Address
---
P J Brown (Construction) Ltd
Burlands Farm
Charlwood Road
Crawley, West Sussex
RH11 0JZ
Reg. No: 2743978
Contact Us
---
Transport: +44 (0) 1293 844210
Groundworks: +44 (0) 1293 300010
Accounts: +44 (0) 1293 844212
Fax: +44 (0) 1293 571164
Email: mail@pjbrown.co.uk
Groundworks Email: info@pjbgw.co.uk