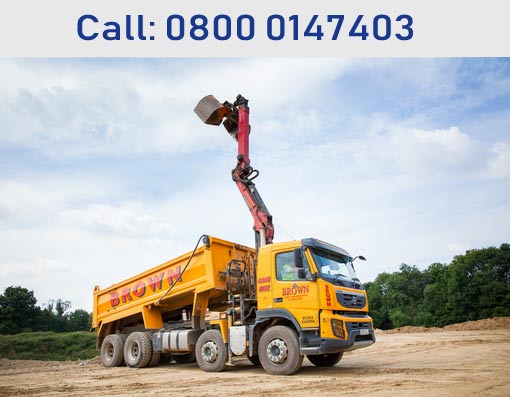 Tipper hire services are becoming popular because of the ease of using the services, especially if you get the tipper hire Battersea services from a well-known company such as the PJ Brown Civil Engineering Ltd. PJ Brown offers you the best tipper hire services along with providing some other efficient services such as grab hire or land engineering. 
We have experience working with different clients including national companies, domestic customers, local authorities, small builders, and others. Whether big or small the projects are, the PJ Brown provides competent and cost-effective services. To meet your requirements, we have a wide range of tipper trucks from 3.2 tones capacity to 32 tones. Moreover, the vehicles we own are well-maintained and up-to-date to offer you the best services as much as we can. 
You don't have to handle the administrative and paperwork as our qualified and experienced team handles all, along with doing all the heavy-duty work for you. If you want to get the tipper hire services of the PJ Brown Civil Engineering Ltd, you can call us on 01293 544856. You can also get the quote for the services you want. To find out more about us, visit our website https://www.pjbrown.co.uk/. 
P J Brown (Civil Engineering) Ltd
Main Office
Burlands Farm
Charlwood Road
Crawley, West Sussex
RH11 0JZ
Call: 01293 544856
Address
---
P J Brown (Civil Engineering)Ltd
Burlands Farm
Charlwood Road
Crawley, West Sussex
RH11 0JZ
Reg. No: 07185077
Contact Us
---
Main: 01293 544856
Transport: 01293 844210
Accounts: 01293 844212
Email: mail@pjbrown.co.uk