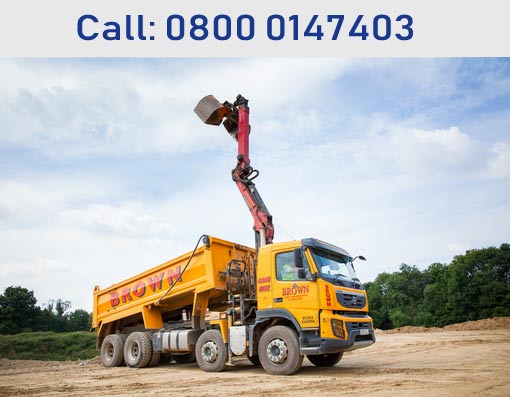 Are you looking for the tipper hire Coldwaltham? The PJ Brown Civil Engineering Ltd. is the best company to contact. We have been running this business for almost 40 years now and, gratefully, our client is fully satisfied and they still get the best tipper hiring services. In addition to the tipper hire, we also offer grab hire and lang engineering services.
We own lots of tipper trucks, the standard tipper trucks and the advanced with the cages, and cabins, etc. Moreover, you also don't get short on the capacity of our tipper trucks as we have tipper trucks from 3.2 tones to 32 tones gross capacity. Also, you don't have to worry about the performance of these tipper trucks as these are serviced and maintained regularly to keep them in optimum condition to serve you any time.
Our operators are experienced in handling all sorts of heavy-duty work and offer you professional, efficient, and cost-effective services. Moreover, you don't need to worry about waste disposal, because we have ample knowledge about the recycling of waste. For tipper hire Coldwaltham, feel free to contact us by calling on 01293 544856. You can also visit the website for more details https://www.pjbrown.co.uk/.
P J Brown (Civil Engineering) Ltd
Main Office
Burlands Farm
Charlwood Road
Crawley, West Sussex
RH11 0JZ
Call: 01293 544856
Address
---
P J Brown (Civil Engineering)Ltd
Burlands Farm
Charlwood Road
Crawley, West Sussex
RH11 0JZ
Reg. No: 07185077
Contact Us
---
Main: 01293 544856
Transport: 01293 844210
Accounts: 01293 844212
Email: mail@pjbrown.co.uk