Tipper Hire Littlehampton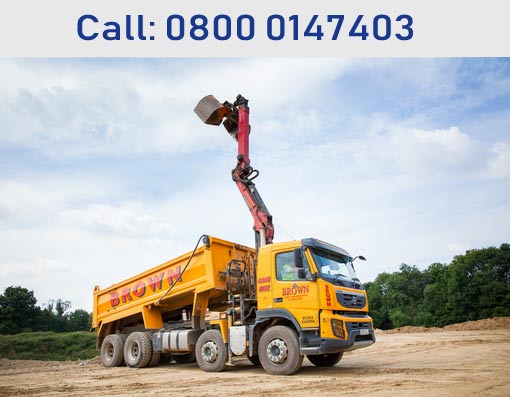 Welcome to P J BROWN (CIVIL ENGINEERING) LTD.
We're a registered, fully licensed, and well-known tipper hire company in Littlehampton. With over 10 years of experience, we pride ourselves as one of the best tipper hire companies in Littlehampton. Our commitment and excellent service delivery make us one of the leading tipper hire companies in Littlehampton and the entire UK. Customer satisfaction is our watchword. That is why we always ensure to offer reliable and quality tipper hire services. We also work closely with our clients to ensure that we meet their specific tipper hire requirements.
Our tipper drivers and operators are adequately trained and well-experienced to deliver the best tipper hire services in Littlehampton. Also, our tippers are all insured and have quality standards. Our tippers can handle most materials and projects.
Whatever your tipper hire requirements are – small/domestic or large/commercial projects, waste disposal, earthmoving, mucking projects, etc. – we have a wide range of tippers that are in perfect shape and can perfectly and efficiently handle all projects.
You can use our tippers to move, remove, or deliver the following:
Aggregates (building, recycled, etc.)
Ballast
Wastes (green or demolished)
Crushed concrete
Earth (sand, topsoil, shingles, etc.)
MOT Type 1
Muck
Get in touch with P J BROWN (CIVIL ENGINEERING) LTD to discuss your tipper hire requirements.
P J Brown (Civil Engineering) Ltd
Main Office
Burlands Farm
Charlwood Road
Crawley, West Sussex
RH11 0JZ
Call: 01293 544856
Address
---
P J Brown (Civil Engineering)Ltd
Burlands Farm
Charlwood Road
Crawley, West Sussex
RH11 0JZ
Reg. No: 07185077
Contact Us
---
Main: 01293 544856
Transport: 01293 844210
Accounts: 01293 844212
Email: mail@pjbrown.co.uk