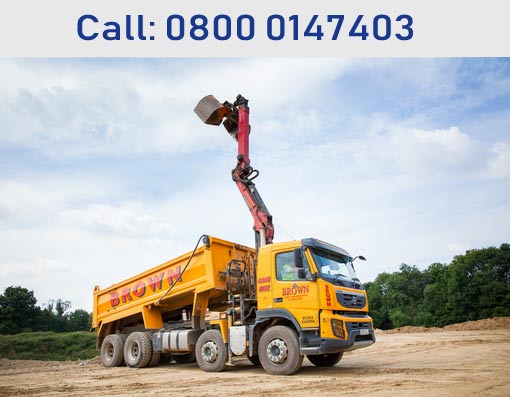 Tippers are an essential part of the construction, demolition, or other projects. Tipper trucks are available in different sizes and you can hire these tipper trucks from the PJ Brown Civil Engineering Ltd. The PJ Brown offers you cost-friendly, efficient and reliable tipper hire Turners Hill services.
Depending on the amount of work, you can get 8 wheels tipper trucks with a capacity of 32 tones or you can hire a grab lorry of 8 wheels that has a capacity of 32 tones gross. Moreover, the tipper trucks that the PJ Brown offers are also available in different forms including the standard tippers of tippers with cages, or single/double cabins, etc.
We are a renowned business that provides services to a wide range of clients from different areas. Whether you are an expert or you are new to this project, our experienced operators and reliable vehicles will handle all so that you can do what you do best.
Whether you want a tipper truck for a single time or you have a long-term project to handle, we are here to serve you in both conditions. To get the tipper hire Turners Hill services, call us on 01293 544856. Visit our website https://www.pjbrown.co.uk/ for more details.
P J Brown (Civil Engineering) Ltd
Main Office
Burlands Farm
Charlwood Road
Crawley, West Sussex
RH11 0JZ
Call: 01293 544856
Address
---
P J Brown (Civil Engineering)Ltd
Burlands Farm
Charlwood Road
Crawley, West Sussex
RH11 0JZ
Reg. No: 07185077
Contact Us
---
Main: 01293 544856
Transport: 01293 844210
Accounts: 01293 844212
Email: mail@pjbrown.co.uk