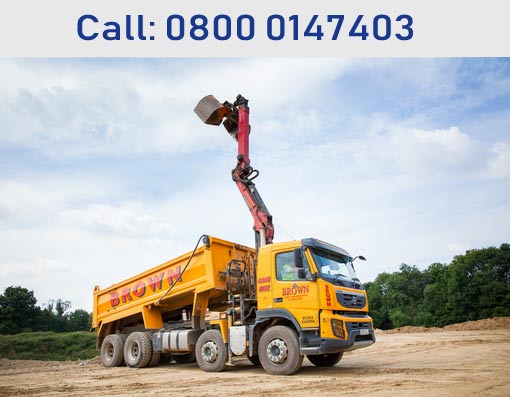 Welcome to P J BROWN (CIVIL ENGINEERING) LTD.
For over 10 years, P J BROWN (CIVIL ENGINEERING) LTD has led the way in independent self-drive tipper hire in Ewell, the surrounding cities, and the entire UK. We also strive to continue to lead the way with a fleet of reliable tippers, competitive rental rates, prompt and convenient tipper hire services, and flexible rental options. In short, we can proudly say that we provide the best tipper hire solution in Ewell.
So, if you need an excellent, quick, and convenient tipper hire in Ewell, there is no better option than P J BROWN (CIVIL ENGINEERING) LTD. We are dedicated to professionalism and the idea of providing customers with a wide range of reliable and well-maintained tipper vans and trucks for hire.
P J BROWN (CIVIL ENGINEERING) LTD has a fleet of tipper vans and trucks available for hire, varying from the smaller/light-duty 8-wheel tippers for smaller works/loads and with the long-reach capability to the large/heavy-duty tippers for heavy projects and larger works/loads.
All our tipper vans and trucks are strong and in good shape. Irrespective of your project type and size, our tippers will conveniently handle all your haulage needs in Ewell. If you need further information about our affordable tipper hire services in Ewell, call us at 0129 354 4856 or email us at mail@pjbrown.co.uk. Our customer service will promptly respond to attend to your need.
P J Brown (Civil Engineering) Ltd
Main Office
Burlands Farm
Charlwood Road
Crawley, West Sussex
RH11 0JZ
Call: 01293 544856
Address
---
P J Brown (Civil Engineering)Ltd
Burlands Farm
Charlwood Road
Crawley, West Sussex
RH11 0JZ
Reg. No: 07185077
Contact Us
---
Main: 01293 544856
Transport: 01293 844210
Accounts: 01293 844212
Email: mail@pjbrown.co.uk