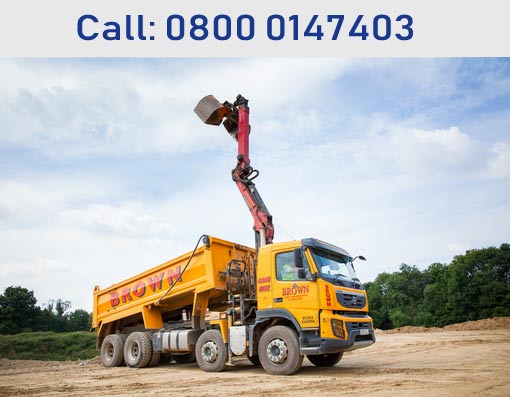 Everybody wants to be well relaxed while working on projects, no matter how small the project is. Nobody wants to have hiccups while working on a project, no matter the kind of project. With this in mind, PJ Brown (Civil Engineering) Ltd. has brought ease to your construction, demolition, agriculture project.
At PJ Brown ltd. you get to hire vehicles for your construction, agricultural and civil engineering duties with our wide range of HGV tippers from 8 wheelers tippers to 32tonne and 8 wheeler grab trucks at 32 tonnes gross. Our varieties of Tippers ranging from specific grabs, double and single cabs, cages and so on to standard Tippers, that are perfect for demolition, agricultural and construction projects. You can hire for short term for your short term projects, and long-term hire for your long term hire.
Our vehicles are all maintained to the highest standard. They are inspected daily and serviced at regular intervals to maintain optimum operating performances.  With our clients' comfortability at heart, we offer an easy to use service, handling all the paperwork and the administration of your job so you can rest back while our team do all the hard work.
Join the winning team by visiting our office at Chip stead today, Call us now on our hotline 01293544856 or send us a mail at mail@pjbrown.co.uk. Visit our website on www.pjbrown.co.uk for more information.
P J Brown (Civil Engineering) Ltd
Main Office
Burlands Farm
Charlwood Road
Crawley, West Sussex
RH11 0JZ
Call: 01293 544856
Address
---
P J Brown (Civil Engineering)Ltd
Burlands Farm
Charlwood Road
Crawley, West Sussex
RH11 0JZ
Reg. No: 07185077
Contact Us
---
Main: 01293 544856
Transport: 01293 844210
Accounts: 01293 844212
Email: mail@pjbrown.co.uk