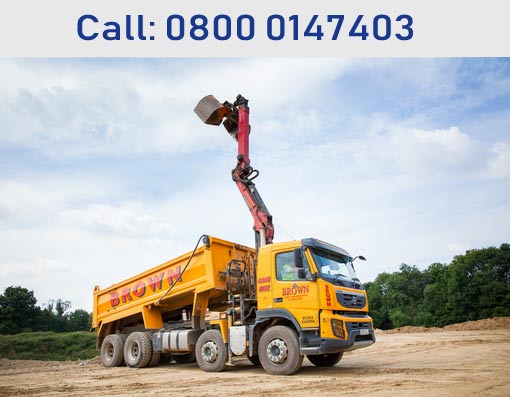 If you belong to construction, mining, or any other profession where you need to transport goods from one place to another, or you need to transport for once now, you can think of hiring a tipper truck for this purpose. Tipper trucks are great for carrying bulk materials such as grain, gravel, asphalt, rock, sand, or others. The advantage of the tipper truck is that these are easily loaded with the overhead hoppers and then discharge the material with the help of hydraulic arms that raise the front of the open-box bed. 
One of the best companies that offer you tipper hire, grab hire, or land engineering services is the PJ Brown Civil Engineering Ltd. PJ Brown owns different vehicles that are maintained by inspecting them at regular intervals. Moreover, you can get a tipper truck of different capacities so that you can easily complete your project in less time and with less cost. 
You can get the services of the tipper hire Norbury by contacting the PJ Brown Civil Engineering Ltd by calling on 01293 544856. If you want to know more about services, you can visit the website https://www.pjbrown.co.uk/. You can also get the quote from the website if you want to know about the charges specifically.
P J Brown (Civil Engineering) Ltd
Main Office
Burlands Farm
Charlwood Road
Crawley, West Sussex
RH11 0JZ
Call: 01293 544856
Address
---
P J Brown (Civil Engineering)Ltd
Burlands Farm
Charlwood Road
Crawley, West Sussex
RH11 0JZ
Reg. No: 07185077
Contact Us
---
Main: 01293 544856
Transport: 01293 844210
Accounts: 01293 844212
Email: mail@pjbrown.co.uk